Designer of over 10 Different Rotorcraft and Manufactured Over 1700 Aircraft;


Mr. Dennis L. Fetters


---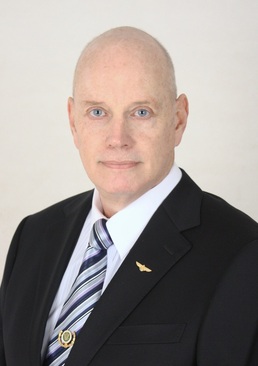 Name: Dennis LeRoy Fetters
Nationality: United States of America
Address:
Fetters AeroSpace Company
Door 601, Building 8,
Qinyuanchun-Yuyuan, Tongzipo Road, Yuelu Zone
Changsha, Hunan, 410205, P.R. ChinaEmail: fettersbuiltco@sbcglobal.net
​
Phone: (001) 951-777-6564LinkedIn:
https://www.linkedin.com/in/dennis-fetters-3654911b
YouTube:
https://www.youtube.com/user/fettersbuiltco
Introduction:
I had run both the administrative and design divisions of my own companies for 20 years, but it was always out of necessity and I had never really enjoyed doing the office part of the job. My true love had always been to design, build and fly my own aircraft, which was the only real reason I even started my own businesses. In the year 2001 I sold the rights to my helicopter manufacturing company, and I decided to because a freelance helicopter designer, going to other companies around the world and helping them to overcome the difficult task of helicopter development. I would also develop new helicopter concepts and market the designs to companies with the willingness to learn to build them, as well as hands-on helping them throughout the complete process. In this way, I had found my niche, and never regretted the decision. So I continue to make my experience and abilities available to those that need me, as well as to continue pumping out my new rotorcraft designs for those willing to buy and build them.
I am a hard-working and motivated-professional with real-world experience in not only the 30 years of designing, building, testing and flying of my own rotorcraft designs, but I also have experience during that same time of founding and owning the companies that manufactured and sold those rotorcraft. Over the past 30 years, I was the founder of three different companies from start-up to full-production, while establishing all the separate departments, fabrication procedures, manufacturing-lines and training of the personnel in their respective jobs.
I have designed over 10 different helicopters and gyroplane variants with a 100% success rate where all have flown successfully, and I had manufactured over 1700 rotorcraft and shipped them world-wide. I am one of the only people in the world that has successfully designed and manufactured both helicopters and gyroplanes, which provides me with a unique set of abilities, experiences and accomplishments over other designers. I am also a Commercially-licensed helicopter and gyroplane pilot, and I do my own test-flying which also gives me an edge over most designers, and helps to build confidence in others that fly my aircraft.
As I mentioned earlier, I
had always run my own companies out of necessity, spending 70% of my time in managerial duties rather than in the designing-room where I prefer. For this reason since the year 2001 I decided to no longer own my own mass-manufacturing companies, and made myself 100% available to other companies doing what I enjoy and am best at; designing and testing new aircraft as a Freelance-Engineer.
After visiting 21 different countries, I have a very good worldly knowledge through my extensive travels and while living outside of the United States. I have become well experienced in the life and business-styles of the Islamic and Asian world. I have extensive experience in business-ethics from my over 15 years of working with the Chinese in particular. I also have visited and lived in Islamic countries for many years, and I am very familiar with their customs and business-style. I have the ability to accept and rapidly adapt to foreign environments and cultures, and when necessary, I am willing to go wherever needed to get the job done, while being able to utilize and adapt local materials if required.
Management Style and Personal Outlooks:
I am a person that believes in the timely desired results of a project, and I expect the people working with me to adopt an "attitude of perfection", which is absolutely essential for any business working on aircraft, especially rotorcraft and UAV type aircraft. It is always my constant mission to train the people working with me to excel in their duties, to always seek advice, to improve their knowledge, skills and abilities towards their job, as I myself still strive to do each day. It is my affirmed belief and policy that the most valuable asset of any business is their experienced employees, so it is important to properly train them, while keeping them happy, challenged and motivated to work as a goal-oriented multitasked team.
I lead by example. I not only know how to design the parts and components, but I also possess the hands-on skills to use the tools, machinery and techniques to build them myself. This also gives me another great advantage over normal engineers where I can design the parts for ease of manufacturing, while training the people how to build them. I am also used to working in a chain-of-command, and I will always strive to excel in the eyes of my superiors and meet their expectations.
I tell my team that their job description is; "whatever it takes", and "just get it done right!" If you want an honest-hardworking person with experience and a history of documented success and full-spectrum of knowhow in the rotorcraft and aviation field, and with the ability to form and lead a team to successfully design and build your aircraft, then I hope you would consider me for that position within your organization.
---
---
---
Personal Statistics, Experience and Capabilities:

Education:
High School:
Wentworth Military Academy, 1970 to 1975
Achieved the rank of First Lieutenant before graduation
Head of the Academy's Model and Science Club
College:
Wentworth Military Academy College, 1975 to 1977
Achieved the rank of Captain
Company Commander of Headquarters Company
Achieved third highest ranking Cadet position in graduating year
Enrolled in the Reserve Officers Training Corp. (ROTC)
Scout Master of the Academy's Boy Scout Troop of America
Military Service:
United States Army, 1977 to 1982
NG Combat Engineer
Heavy Equipment Specialist
Bridge Building and Forward Engineer Support Team (FEST-A)
Demolitions
Expert Marksman M16A3 Assault Rifle and M1911 45-caliber Sidearm
Awarded "Top-Trainee" and "Solder of the Cycle"
Condition of Health:

Excellent
188 centimeters tall at 96 kg.
Non smoker
Non consumer of alcohol
Never used drugs, marijuana or narcotics
No medications or other health conditions
Athletic and exercise regularly
Enjoy Hill-Climbing and Badminton


Family Status:

Wife: Mrs. Tan Mi, Citizen of Chinese
DOB; October 15, 1977
Business degree
Invests in land and rental property
Daughter: Shenandoah, Citizen of USA
DOB; May 05, 2015


Languages:

English- speaking/reading/writing
Familiar speaking in Spanish
Familiar speaking in little Italian, French and Arabic
Speak some Mandarin Chinese



Technical Experience:

Designer in SoldWorks CAD System
Aircraft Aerodynamics
Mechanical Engineering
Rotary-Winged Dynamics
Rotor Blade Design and Fabrication
Combustion Engine Theory
Advanced Composite Engineering

Skills Mastered:

Master Tool & Die Maker
MIG and TIG Welding
Lathe Operator
Milling Machine Operator
Drilling Machine Operator
Metal Machining Fabrication
Jigging and Fixture Design and Fabrication
Sheet-Metal Fabrication
Plastic Injection Mold Design and Fabrication
Investment Casting
Composite Mold and Plug Design and Fabrication
Pre-Preg Composite lay-up Engineer
Plastic Rotational Molding Design and Fabrication
Plastic Vacuum Forming Design and Fabrication
Plastic Blow-Mold Design and Fabrication
Component Destruction Testing
---
Employment and Business History:
Hubei Ewatt Technology Co., LTD (P. R. China)
Employed from 2013 to February 2016

Director of VTOL Vehicle Design, Research and Manufacturing
Chief Engineer and Designer of all VTOL vehicles
Troubleshooting and redesign the EWZ-1 UAV helicopter to increase payload 20kg to 50kg, and increased flight duration from 1 hour to 4 hours
Troubleshooting and improving the EWZ-S8 Multirotor UAV vehicle
Designed and developed the new EWZ-S8 "Mini" Multirotor UAV vehicle
Implemented the new Ewatt engine development center designing and manufacturing custom MOGAS engines
Made possible the establishment of the Ewatt European Development and Research Center
Implemented Pre-Preg Composite Techniques and manufacturing into Ewatt
Improved and modernized the manufacturing facility of Ewatt
Designed and implemented the reorganization of Ewatt workforce
Consultant in establishing sales and marketing networks
Consultant in the design of the new Ewatt Aerospace Aviation Industrial Park

Wuhan City Huanghe Talent Plan Award for 2014
Hubei Government Science Innovation Award 2013
Ewatt Outstanding Contributions for UAV Development Award 2014
Hunan Sunward Technology Co. Ltd. (P. R. China)
Employed from 2009 to 2013
Contracted as Advanced Aerospace Project Manager
Chief Engineer and Designer of the Sunward UAV Helicopter
Chief Engineer and Designer of the Excalibur 5 passenger Turbine Helicopter
Advised in developed agricultural spraying system for SVU-200 UAV helicopter
Implemented Pre-Preg Composite Techniques and manufacturing into Sunward
Designed and Produced the SVU-200 UAV Helicopter
Advised redesign of Sunward SAT-400 high-speed UAV airplane
Advised in establishing sales and marketing networks
Consultant in the designing of the new Sunward Aviation Industrial Part
Fetters-Built Company (USA)
Discontinued operation in 2009 to peruse fulltime UAV project in China
Founded in 2001
Founder, Owner and C.E.O.
Specialize in Aircraft Design, Testing and Prototyping
Designed and Produced the Star-Lite UAV Helicopter
Designed and Prototyped 4 different Special Purpose Gyroplanes
Designed 3 different Firewall-Forward Engine Installations
Manufactured Rotor Blades for 6 different Rotorcraft
Specialized in Fabrication of Advanced Pre-Preg Components
Specialized in Fabrication of Composite Plugs and Tooling
Revolution Helicopter Corp. Inc. (USA)
Sold Company in 2001 to a Chinese company
Founded in 1990
Founder, Owner and C.E.O.
Designer of the Mini-500 and Voyager-500 Helicopters
Company manufactured over 500 aircraft
Designed and manufactured 4 different aircraft
Held 83% of world Kit-Helicopter market sales
Company Test and Demonstration Pilot
Air Command International Corporation (USA)
Sold Company in 1990, still in operation under new ownership
Founded in 1983
Founder, Owner and C.E.O.
Designer of the Commander Gyroplane Series
Company manufactured over 1,200 aircraft
Designed and manufactured 9 different aircraft
Held 97% of world-market gyroplane sales
Awarded the 1986 "Man and Machine" by Popular Rotorcraft Association
Excelsior Tool and Die Company (USA)
Employed from 1984 to 1985
Employed as Master Tool & Die Maker
Designed and fabricated plastic injection molds
Designed and fabricated aluminum and zinc die-cast molds
Cox Tool and Die Company (USA)
Employed from 1982 to 1984
Employed as Journeyman Tool & Die Maker
Designed and fabricated plastic injection molds
Designed and fabricated aluminum and zinc die-cast molds
---
Aviation Experience:
Fixed-Wing Airplanes
Ultralight Airplanes
Piloting Capability:
Commercial-Rated Pilot in both Helicopters and Gyroplanes
Flight-Test experience in 77 different types of aircraft as "Pilot in Command"
Accumulated over 15,000 hours as "Pilot in Command"
Certified Helicopter Experience as Pilot in Command:
Aerospatiale Eurocopter SA350
Aerospatiale Ecureil 313 and Ecureil 318
Bell-47
Bell-206

Brantly B2B
Hughes-269 and 300
McDonald-Douglass MD-500
Robinson R-22 and R-44
Experimental Helicopter Experience as Pilot in Command:
Baby-Belle (Safari)
Cicare CH-6
Dragon Fly SRL Dragon-Fly Turbine
Elisport CH-7
Fama KISS-209M

Revolution Mini-500 and Mini-500 Bravo
Revolution Mini-500 Talon
Revolution Voyager-500
Rotorway Exec 162F
Star Aviation Lone-Star
Certified Gyroplane Experience as Pilot in Command:
| | |
| --- | --- |
| Air & Space 18a Jump-Takeoff Gyroplane | |
Experimental Gyroplane Experience as Pilot in Command:
Air Command 447 Commander Gyro
Air Command 503 Commander Gyro
Air Command 532 Commander Gyro
Air Command 582 Commander Gyro
Air Command 582 Commander Elite Gyro
AC 582 Commander Two-Place Gyro
AC 582 Commander Twin Elite Gyro

AC 582 Commander Two-Place Tandem- Elite
Gyroplane Bensen B-8 Gyroplane
Flight Dynamics Dominator Gyroplane
McCutchen WindRyder Gyroplane
Magni M-14 Gyroplane
Magni M-16 Gyroplane
Turner 503 Twin-Engine Gyroplane
Certified Airplane Experience as Pilot in Command:
Cessna 140 Airplane
Cessna 150 Airplane
Cessna 152 Aerobat Airplane
Cessna 172 Airplane
Cessna 182 Airplane
Cessna 206 Airplane
Cessna 310 Airplane

Beechcraft 35 Bonanza Airplane
Piper J-3 Cub Airplane
Piper PA-28 Cherokee Airplane
Piper PA-27 Aztec Airplane
Piper PA-38 Tomahawk Airplane
Piper PA-22 Tri-Pacer airplane
Boeing Stearman PT-17 Airplane
Experimental Airplane Experience as Pilot in Command:
Criquet Storch Airplane
Quicksilver GT-500 Airplane
Quicksilver GT-400 Airplane
Quicksilver MXLII Sport Airplane
Quicksilver MXII Sprint Airplane
Quicksilver MX Sprint Airplane
Quicksilver MX Sport Airplane
MaxAir Drifter Airplane
MaxAir Red-Rocket Acrobatic Airplane

Rans S-12XL Airaile
Airplane Rans S-6ES Coyote II Airplane
Rans S-6S Coyote II Airplane
Rans S-9 Chaos Airplane
Star-Flight XC280 Airplane
Star-Flight XT2000 Airplane
Starduster II Acrobatic Airplane
Sunward Aurora LSA Airplane
Zenith STOL CH-801 Airplane
---
Awards and Appointments:
---
Patents and Copyrights Awarded in USA and Australia:

---